Learn from and expert as Dr. Alison Abiri answers her client's most frequently asked question about Threadlifts, the newest treatment for anti-aging.  She sees patients from Bryn Mawr, Wayne, Philadelphia and surrounding neighborhoods.
What can Threadlifts do for me?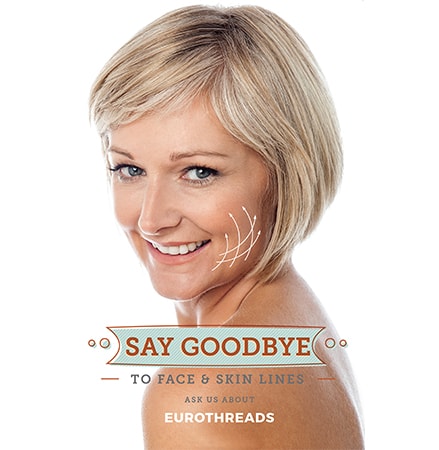 Threadlifts can take 5 to 10 years off your face without surgery! The PDO Threadlift uses small sugar strings to create more precise tightening and lifting of your skin.  Results are more subtle than a traditional facelift, with no cutting or scarring, and with minimal downtime. It can lift and plump various areas of the face and body, virtually holding the skin in place where you want it to be.
Book Your Threadlift Treatment Online
The science of a PDO ThreadLift lays in the specialized threads being used. PDO (polydioxanone) threads are synthetic, sugar like, fibers that have been widely used for surgery for over 20 years. These threads have been modified to have hooks allowing the threads to be used to lift your skin. When injected beneath your skin and pulled, PDO threads bring your skin upward and backward, creating a more youthful look from the moment they are injected.
Book Your Threadlift Treatment Online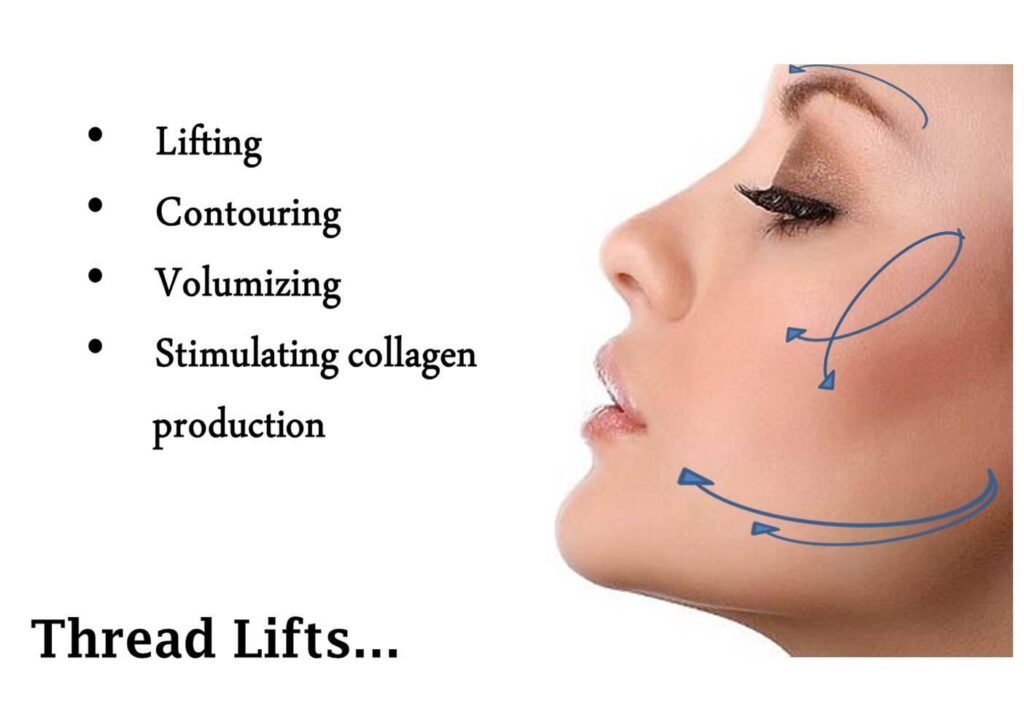 When will I Notice the Effects of my Treatment?
What areas can be treated with thread lifts?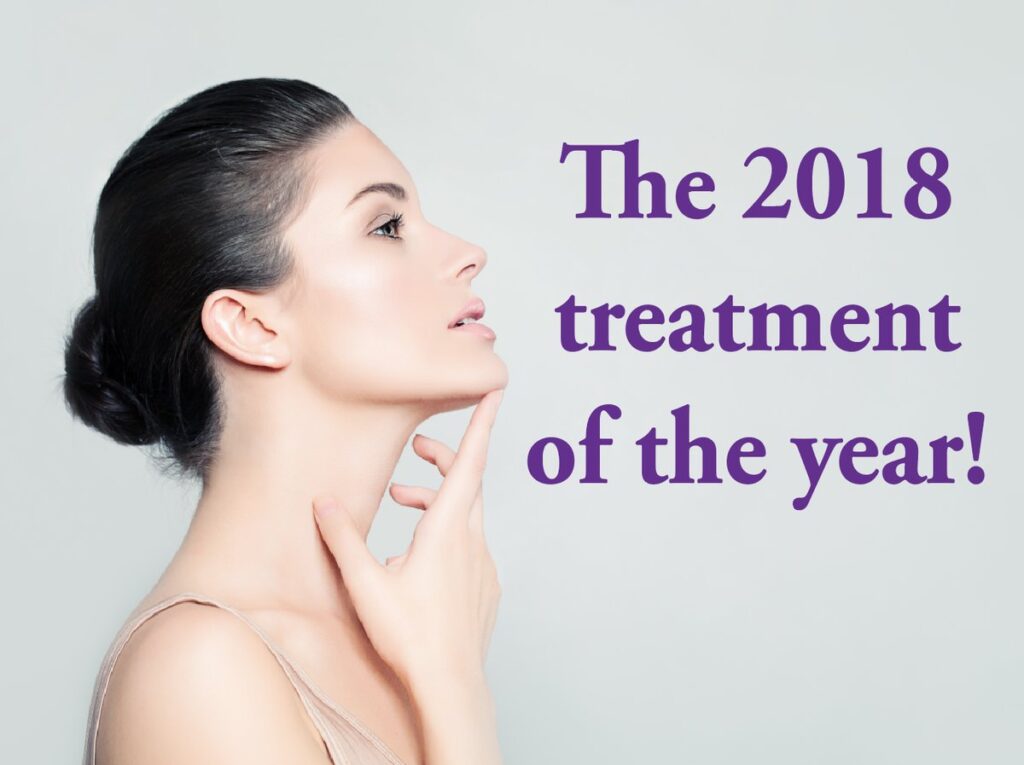 We use threadlifts to tighten many different areas of the face and neck.  Some of our most popular areas to treat include:
Forehead

Eyelids

Cheeks

Eyebrows

Around eyes and the mouth

Crows feet

Frown lines

Naso-labial folds (Laugh lines)
Often, we will recommend that use used other treatments in combination with a thread lift including:
Book Your Threadlift Treatment Online
How Long Will My Treatment Last?
Threadlifts work in two ways.  First, the thread itself lifts and holds your skin in a more youthful position.  Secondly, threadlifts stimulate your body to produce collagen and elastin.  As time passes after your threadlift, the suture begins to dissolve; however, you still have created new collagen which will continue to give you a more youthful appearance.  Most clients will continue to see benefits from this procedure for more than 12-18 months.  Regular maintenance treatments with additional threads will help extend this benefit for 2-5 years and beyond.
Book Your Threadlift Treatment Online
Treatment costs vary by location and number of areas being treated and personal goals of the treatment.  Since there is no anesthesia costs or operating room fees, the costs are significantly less than a surgical face lift or neck lift.  Will will be happy to provide you with exact costs prior to your treatment.