It's Not Just a Massage…We offers unique, customized physician directed Massage, Body Treatments, Body Scrubs & Wraps in a five star, luxurious resort setting.  We feature Fresh natural, vegan and gluten free products in our treatments. Read why Philadelphia Style Magazine says our Ultimate Massages Experience is not be missed!
What is the Ultimate Massage Experience?
We developed the Ultimate Massage Experience as a physician/medical grade massage designed for those seeking a unique, multi-modality advanced massage.  Our therapists specialize in the advanced techniques needed to be able to preform such a complex treatment.  We specialized in developing a treatment plan customized for you.  The Ultimate Massage Experience is an amazing treat for you or can make an ideal gift for a special person.
Book an Ultimate Massage Experience Online
What will happen during my Ultimate Massage Experience?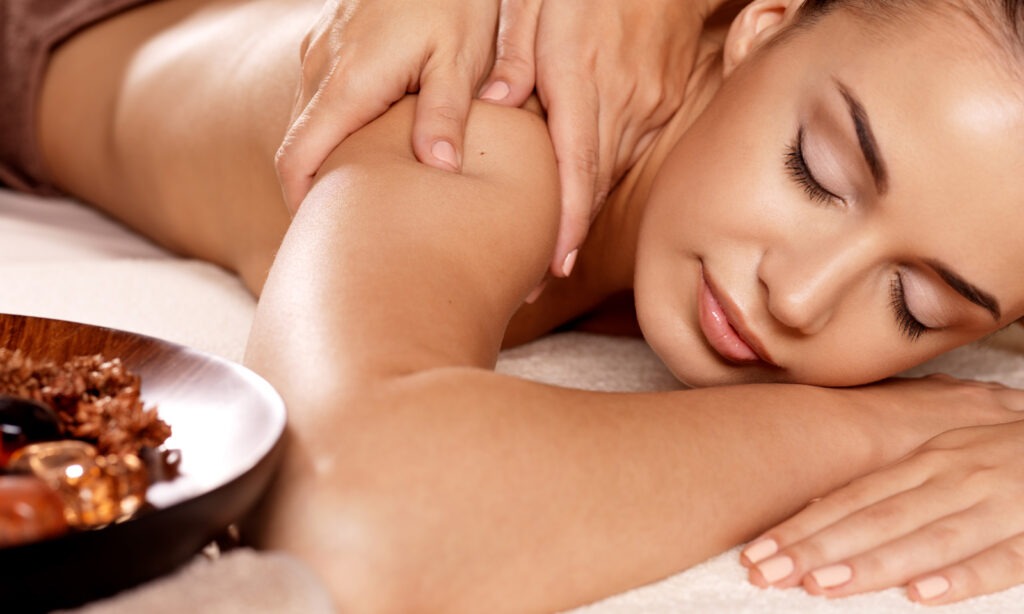 Your Essent Ultimate Massage Experience begins with light to moderate pressure in Swedish massage technique to reduce stress, improve circulation and stimulate the nervous system and circulation. This is followed by Shiatsu massage techniques, using acupressure and holistic approaches further deepens your level of relaxation. Reflexology techniques are focused upon your hands and feet for the ultimate experience. The feet have nerve endings with trigger points that correlate to the entire body. Using acupressure points to stimulate relaxation and reduce pain, foot reflexology will reduce stress, pain, and improve overall relaxation for better health. Finally, smooth volcanic hot stones are used to further enhance circulation and to relieve stress and tension from your entire body. Scalp Massage is included to improve circulation to the head, neck, and scalp. Scalp massage is known to relieve tension and improve any headaches. Steam treatments are used to increase penetration of organic skincare products. The Essent Ultimate Massage is the pinnacle massage experience, integrating multiple massage techniques in a custom tailored massage for maximum relaxation. Medical grade and organic products are used. 80 Minutes
Book an Ultimate Massage Experience Online
What Can be Added to my Ultimate Massage Experience?
To learn about our a Massage Add-On CLICK HERE.  Please be sure to book this add-on when booking your massage.  You can always call us for assistance at (484) 580-9063.
Contact Us
[/vc_column][/vc_row]