When You Truly Need a Massage Expert…We offer unique, customized physician directed Massage, Body Treatments, Body Scrubs & Wraps in a five star, luxurious resort setting.  We feature Fresh natural, vegan and gluten free products in our treatments. Read why Philadelphia Style Magazine says our massages are not be missed!
What is the Prenatal Massage Experience?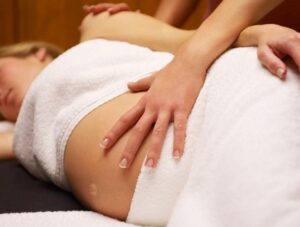 Dr. Alison Abiri and her skilled massage therapists developed the Prenatal Massage Experience as a physician/medical grade massage designed for women who are pregnant, postpartum, or breastfeeding.  Our therapists specialize in the advanced techniques needed to treat complex injuries that effect women.  We specialized in developing a treatment plan customized for special needs and concerns.  The Massage Experience is an amazing treat for you or can make an ideal gift for a special person.
Book A 50 Prenatal Massage Online
Book A 80 Minute Prenatal Massage Online
What will happen during my Prenatal Massage Experience?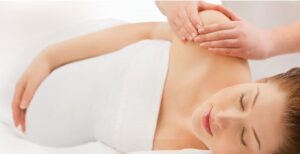 The Prenatal Massage Experience begins with custom designed massage oils that are safe, natural, and effective.  Massage is an integral part of healing whether from hormonal fluctuations, body changes or daily stresses. We use various massage techniques  on areas of increased tension and inflammation to increase blood flow and improve product penetration. The techniques used in this designer massage will increase blood flow to accelerate healing and for relaxation. Reflexology techniques focus upon the hands and feet for the ultimate experience. The feet have nerve endings with trigger points that correlate to the entire body. Using acupressure points to stimulate relaxation and reduce pain, foot reflexology will reduce stress, pain and improve overall relaxation for better health. Scalp Massage is included to improve circulation to the head, neck, and scalp. While relieving tension, the scalp massage can improve any headaches. This full body massage encourages the ultimate in relaxation for mothers to be, those postpartum or breastfeeding. Suitable for women in their second or third trimester only. Essential oils included upon request. 50 Minutes/80 Minutes
Book A 50 Prenatal Massage Online
Book A 80 Prenatal Massage Online
What Can be Added to my Prenatal Massage Experience?
To learn about our Massage Add-Ons CLICK HERE.  Please be sure to book this add-ons when booking your massage.  You can always call us for assistance at (484) 580-9063.
Contact Us