This is Not Just a Typical Massage…it's a Fire and Ice Massage Experience. We offer unique, customized physician directed Massage, Body Treatments, Body Scrubs & Wraps in a five star, luxurious resort setting.  We feature Fresh natural, vegan and gluten free products in our treatments. Read why Philadelphia Style Magazine says our massages are not be missed!
What is the Fire and Ice Massage Experience?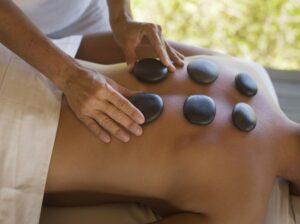 Dr. Alison Abiri and her team developed the Fire and Ice Massage Experience as a physician/medical grade massage for those with injury or stress induced pain.  This one of a kind massage combines full body Volcanic Hot Stone Treatments with Cryosinus Cold Stone Therapy.  Our therapists specialize in the advanced techniques needed to treat complex injuries.  We specialized in developing a treatment plan customized for your condition.  The Fire and Ice Massage Experience is an amazing treat for you or can make an ideal gift for a special person.
Book A Fire and Ice Massage Online
What will happen during my Fire and Ice Massage Experience?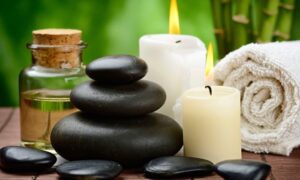 Unleash the power Fire using Hot Stone Therapy.  We purify and detoxify your body while the warmth of the volcanic stones provide a sedative effect that can help to relieve chronic pain, reduce stress and promote deep relaxation.
Harness the restorative properties of Ice using CryoSinus Therapy which stimulates circulation and oxygenation to the muscles of the face and sinuses.  Provides balance and equilibrium to all the systems of the body. 80 Minutes
Book Fire and Ice Massage Experience Online
What Can be Added to my Fire and Ice Massage Experience?
To learn about our Massage Add-Ons CLICK HERE.  Please be sure to book this add-ons when booking your massage.  You can always call us for assistance at (484) 580-9063.
Contact Us