Laser Hair Removal is a Must Have
Laser Hair Removal is a Must Have
Everyone who know me, knows that I love laser hair removal.  As a physician, busy mother of five, and small business owner, things that save me time in my daily routine are the "must haves."
For this reason, I have decided to share with you, my personal experiences and expertise in laser hair removal.
Why Did I Consider Laser Hair Removal?

Have you heard, "Hair. What's the big deal?  Just shave"  Well, this is clearly being said by the person with little body and facial hair!
1. Improved Self Confidence. Facial and body hair can impact your self confidence. Unfortunately, we are constantly being judged on our appearance.  Don't minimize the impact self confidence can have on your life starting in teen years!
2. Time Savings. Did you know that the average woman spends 72 days or 1728 hours of her life shaving her legs!  Imagine what you could do with those hours.  Not to mention all the other areas of the body we all shave.  Those of you who know me personally know that I, definitely, have better ways to spend my time! And I am sure you do too!
3. Money Savings. Besides, when you commit to a laser club, you actually save not only time, but also money as well.  Even using the cheapest razors, most women spend about $5,700 shaving by the time they are 50 years old! And if you were like me, with more sensitive skin, and only able to use good razors (like venus) that number goes up to about $7,000. Our women's laser hair club is only $400 per month for 12 months! (Yes, there is a club for men too!) For most women, this will allow you to throw out your razor!
The Results.
After laser hair removal not only is the hair above the skin gone, but also the follicle below the skin.  This eliminates any dark shadowing, stubble, or rough skin.  Your entire body will feel as soft as the skin on the inside of your arm!
I always felt that even after shaving you could still see the dark hairs especially at the underarms and bikini, but legs too!
Also, on the face, the follicles left behind after shaving or plucked out would serve as a starting point for breakouts. I definitely notice fewer breakouts after laser hair removal.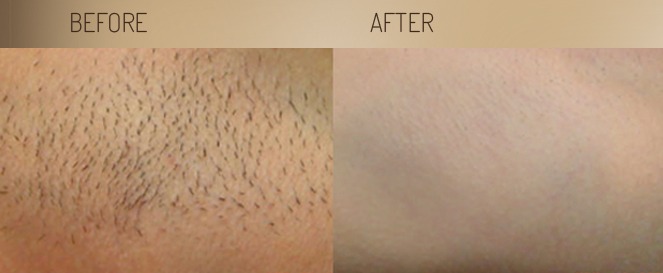 How does it work?
At Essent Spa, we only offer true LASER hair removal with the newest equipment.
Using the lastest technology, our laser hair removal provides an intense, pulsating beam of light to destroy your unwanted hair. During laser hair removal, the laser safely passes through your skin to your hair follicle. The intense heat of the laser damages the hair follicle, which inhibits future hair growth.  The treatment is SAFE, FAST, and EFFECTIVE!
Remember, IPL technology does not work as well and is not used by us for hair removal.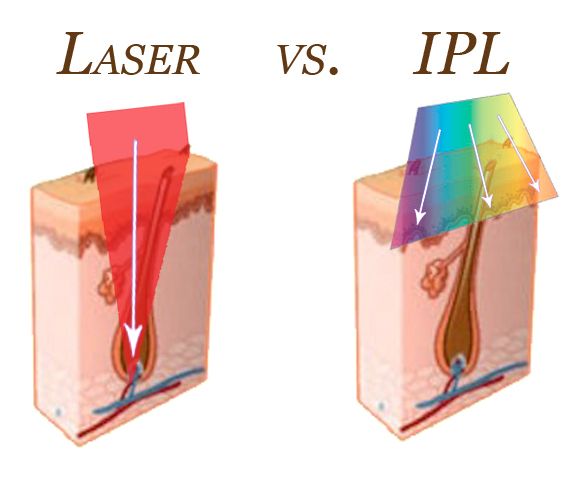 Essent Spa October Specials
* All Specials must be mentioned at time of booking and check out.  Cannot be combined with any other promotion or discount.
Author Info