SculpSure for Men reduces unwanted fat cells that just don't go away with diet and exercise.
If you work hard but still have areas that concern you, SculpSure is your perfect solution.
Essent Spa, serving patients in Philadelphia, Wayne, Bryn Mawr, and other nearby areas in Pennsylvania, is proud to offer SculpSure to those who wish to sculpt some of the most difficult areas of the body.
SculpSure for men is a amazing new procedure that melts unwanted fat cells in just 25 minutes. It's an ideal treatment for men who are close to their desired body weight and shape, but have persistant fat they can't get rid of in the gym or with diet. Essent Spa is excited to offer you, SculpSure, the only FDA approved non-invasive laser to reduces this persistent fat. The procedure is not surgical, and requires no anesthesia. There is no recovery time and can even be done during a lunch break without anyone knowing! Unlike other body shaping available, there is no pain or numbness after the procedure. Relax and in the spa while enjoying a complimentary neck, shoulder and hand massage during your procedure and leave knowing you will truly look more like your younger, slimmer self.  SculpSure helps you achieve the shape you want by reducing fat cells, helping to give you a slimmer, more sculpted look.  Studies show up to a 24% reduction in fat in the treated area!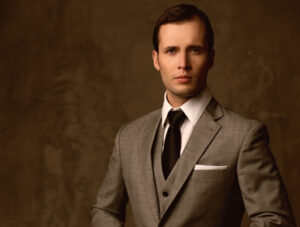 Just 25 Min.
In just 25 minutes, we can treat an entire both love handles, abdomen or thighs! This is a fraction of the time it takes with CoolSculpting.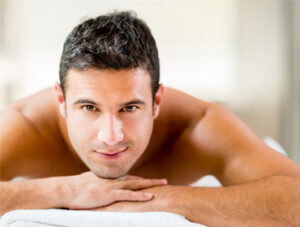 No Surgery. No Downtime.
Most men describe a warm sensation to intense heat followed by cooling during the treatment. Results come as your body naturally clears the fat from the treated areas.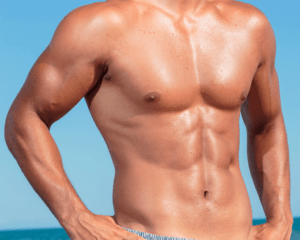 FDA Cleared
SculpSure is FDA approved with proven results and high patient satisfaction. Since it is completely non-invasive there is absolutely no downtime.
Sculpsure for Men vs Weight Loss
Many people incorrectly believe that weight loss and fat reduction are the same thing. Unfortunately, they're not. When you lose weight, your fat cells just become smaller, but the number of fat cells remains unchanged. The fat cells just shrink in size. If you gain weight, those same fat cells become larger again.
Unlike weight loss, SculpSure actually reduces your fat cells in your treated areas. Those fat cells that are destroyed or damaged by SculpSure can't get bigger even with weight changes. Your body does not grow new fat cells.  This treatment can help you appear thinner and look better*. 
Frequently Asked Questions
What is SculpSure for Men?
SculpSure for Men is the very first FDA approved, non-invasive laser platform for fat reduction in men.

The laser is made by the same company who makes SmartLipo, a well known and trusted company.

SculpSure for men works by heating up the fat cells so they are damaged. The body then clears away the damaged fat cells on its own.

SculpSure™ utilizes cooling plates to keep the skin cool and comfortable while the heat is concentrated and delivered right into the fat.

As SculpSure™ is completely non-invasive, there is no downtime, and no need for any type of anesthesia.
Who is this procedure for?
SculpSure for men helps reduce those stubborn bulges that don't respond to diet and exercise!
It's the newest technology and best approach to contour your body by damaging unwanted fat without surgery or downtime. Treat those pesky love handles. Tired of that bulge around your waist?
Up to 24% of Fat in the treatment area can be gone in as little at 25 minutes with a single treatment. This treatment sculpts your body into the shape you always wished you had without surgery or downtime.**

What areas of my body can be treated?
SculpSure is a true breakthrough laser treatment recently FDA cleared for fat reduction of the abdomen and flanks**.
Most commonly, we use SculpSure for Men to treat the Abdomen (stomach), Flanks (love handles or muffin top), Inner Thighs, Outer Thighs, Arms and Back.
SculpSure has multiple smaller applicator allowing more flexible placement of the treatment pads which in turns provides the highest level of customization when compared to the older "freeze the fat" technology.
The treatment applications do not require suction and so many people who were not good candidates for CoolSculpting may now be treated with SculpSure.
Treatment is significantly faster than some current treatments; anatomical areas can be treated in approximately 25 minutes, and multiple areas may be treated at the same time.
Skin of all colors is treatable.
Patients are able to achieve results without downtime or surgery.
SculpSure can get rid of those stubborn bulges for good and help you to achieve the shape you want by reducing the number of fat cells, giving you a slimmer, more sculpted look.**
Are you at or within 30lbs of your ideal body weight**?
SculpSure fat reduction is designed for those who are at or near their ideal weight but still have unwanted fat.
If you are not within this target weight, there are many other fat reduction options that would work for you with our affiliated and board certified plastic surgeon, Dr. Raymond Jean.
How much does SculpSure for Men Cost?
The pricing for treatments at the SculpSure is based on the number of applicators.
Each SculpSure™ applicator is competitively priced as low as $400 (compare to $700+ for Coolsculping applicators).
The average lower abdomen takes 4 applicators, which can be run in one single 25 minute cycle.
The flanks (love handles) also take on average 4 applicators (2 on each side). Similarly all 4 of these applicators can be run in one single 25 minute cycle.
For purchases over 4 applicators, there are significant discounts with per applicator price as low as $325 per applicator (when your purchase 12 or more applicators).
What is the difference between SculpSure for Men and CoolSculpting?
NUMBER OF TREATMENTS: The results from Sculpsure™ and CoolSculpting™ are about the same. You can expect a 20-24% improvement in the treated area with either procedure. On average it takes 4 sculpsure applicators or 4 coolsculpting applicators to treat an abdomen, so it is fairly easy to compare technologies.**
TIME DIFFERENCE: Whereas CoolSculpting™ takes on average 1 hour per applicator, to treat an abdomen and flanks with 3 CoolSculpting applicators it would take 3 hours. With SculpSure™ the same area with 8 abdominal applicators can run in just 50 minutes. Similarly, treating the love handles with CoolSculpting can take 2 hours if using 2 cool-curve applicators on each side, whereas with SculpSure both love handle can be treated simultaneously in just 25 minutes.
PRICE DIFFERENCE: Since the SculpSure™ system is so much more time efficient, the cost per applicator is much less. We charge just $400 per applicator for SculpSure™, whereas with CoolSculpting each applicator typically costs $700 and up!
COMFORT: With SculpSure™ there is no suction, freezing, or end of procedure massage – the two most uncomfortable parts of the CoolSculpting™ procedure. SculpSure™ requires no anesthetic.
TIME TO RESULTS: Results come a little sooner with SculpSure™ than with CoolSculpting™ .
SIDE EFFECTS: Periodic pains and numbness up to weeks-months has been reported with CoolSculpting™ whereas there has been no reported side effects from SculpSure™. In addition bruising is not uncommon from CoolSculpting™'s suction applicators. There is no suction with SculpSure so there is no bruising or numbness!  "Shark-bites" have not been seen with SculpSure because of thermal spread of the treatment.
What are the biggest advantages of SculpSure for Men?
Super-Fast 25 minute treatment times
Easily tolerated
Cost effective
Completely non-invasive
Results without surgery
No-vacuum or painful massage as with CoolSculpting™
Versatile applicators allow for treating many areas.
Thermal spread creates treatment areas slightly larger than applicator size.
What sort of result can I expect?
Medical research studies show a SculpSure treatment results in a 20-25% improvement in the area treated. What does this mean? Tuck you thumb behind the rest of your fingers and keep your other 4 fingers extended. Now if those 4 fingers represent the depth of the fat in the area treated, one cycle would typically reduce up to about 1 fingers-worth. With these results, some people find that only one treatment cycle is needed, however most patients repeat the treatment after a six weeks to achieve even better results!*
If I had CoolSculpting in the past, can I still do SculpSure?
Many people with who have had Coolsculpting™ before have had treatment with SculpSure to either achieve a better result in a previously treated area, or to treat a brand new area.
Sometimes CoolSculpting™ can lead to small untreated areas between treatment applicators (known as shark-bites) which can be treated with SculpSure™. SculpSure does not cause this problem because thermal spread creates treatment areas slightly larger than applicator size resulting in a natural result.
I want SculpSure. Now why should I get my treatment with you?
We are one of the first locations to adopt SculpSure™ technology and have been using Cynosure lasers for quite some time including their SmartLipo™, Cellulaze™, and Precision Tx at our Main Line Plastic Surgery location.
Since we are experienced and preform all methods of fat removal, from non-invasive to traditional liposuction, we can advise you which treatment modality best fits your personal needs and goals.
We are comfortable using SculpSure for Men off label to treat additional areas.
Have a decadent spa experience and enjoy a complimentary neck, shoulder, and hand massage during your treatment.
Dr. Alison customizes and supervises every SculpSure™ treatment. She has had extensive training and expertise in this procedure, and she has personally undergone the treatment herself.  You may be seen by one of her personally selected and trained assistants, but she closely follows each patient through the treatment process.
We stand by our results! SculpSure™ can target up to 24% of the fat**, however sometimes our patients want even more of a result. In these cases, if you purchased a package deal for treating multiple areas, we will honor your per applicator discounted rate for all future re-treatments. Alternatively, if you had SculpSure with us and want to just get rid of all the fat remaining at once, we offer $500 off our SmartLipo™ procedure which remains the gold standard for fat removal at Main Line Plastic Surgery.
**Love medical studies?  You can learn more.
Single treatment of average reduction in fat volume as measured by MRI; Clinical and Histological Evaluations of a 1060nm Laser Device for Non-Invasive Fat Reduction – John W. Decorato, MD., F A C S. Rafael Sierra, Ph.D., Bo Chen, Ph.D., Westford, MA, 2014.
Katz B, Doherty S. A multicenter study of the safety and efficacy of a non-invasive 1060 nm diode laser for fat reduction of the flanks. Paper presented at: 2015 Annual American Society for Laser Medicine and Surgery Conference; April 22-26; Kissimmee, FL.
Average patient discomfort rating of 3.7 on a scale of 1-10; Bass L, Doherty S. Non-Invasive Fat Reduction Of The Abdomen With A 1060nm Diode Laser.Paper presented at: 2015 Annual American Society for Laser Medicine and Surgery Conference; April 22-26; Kissimmee, FL.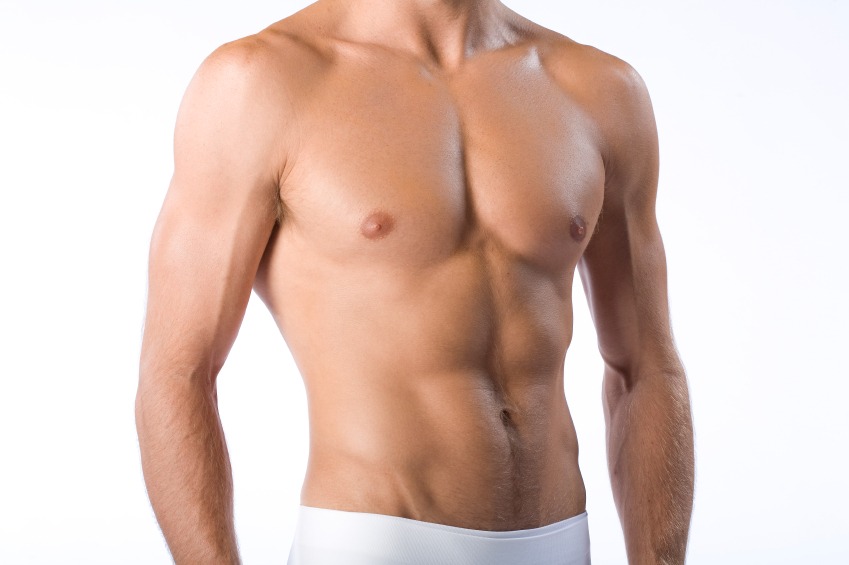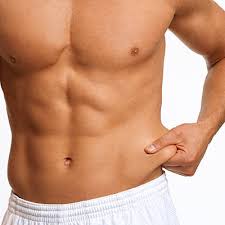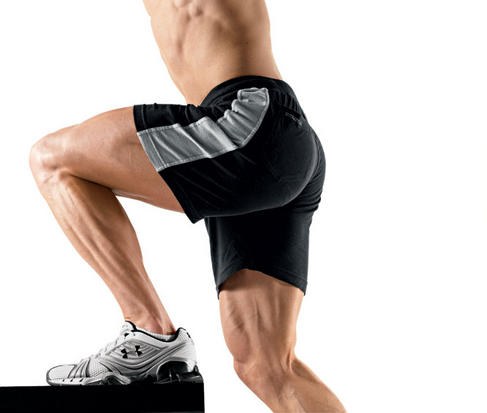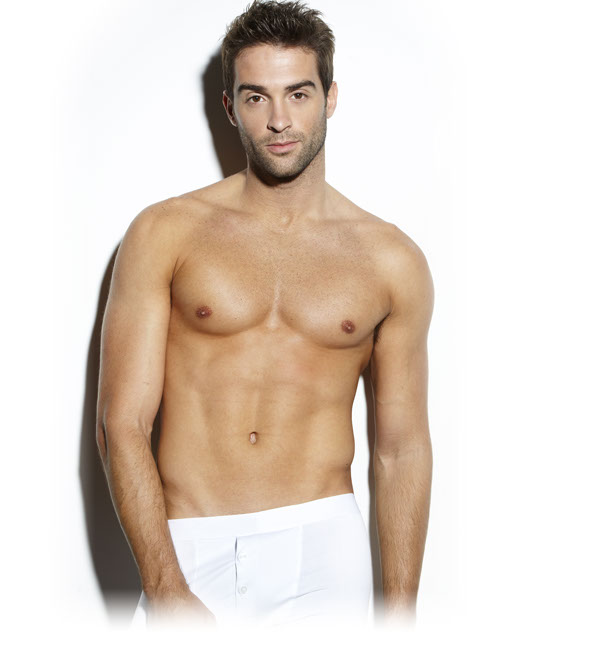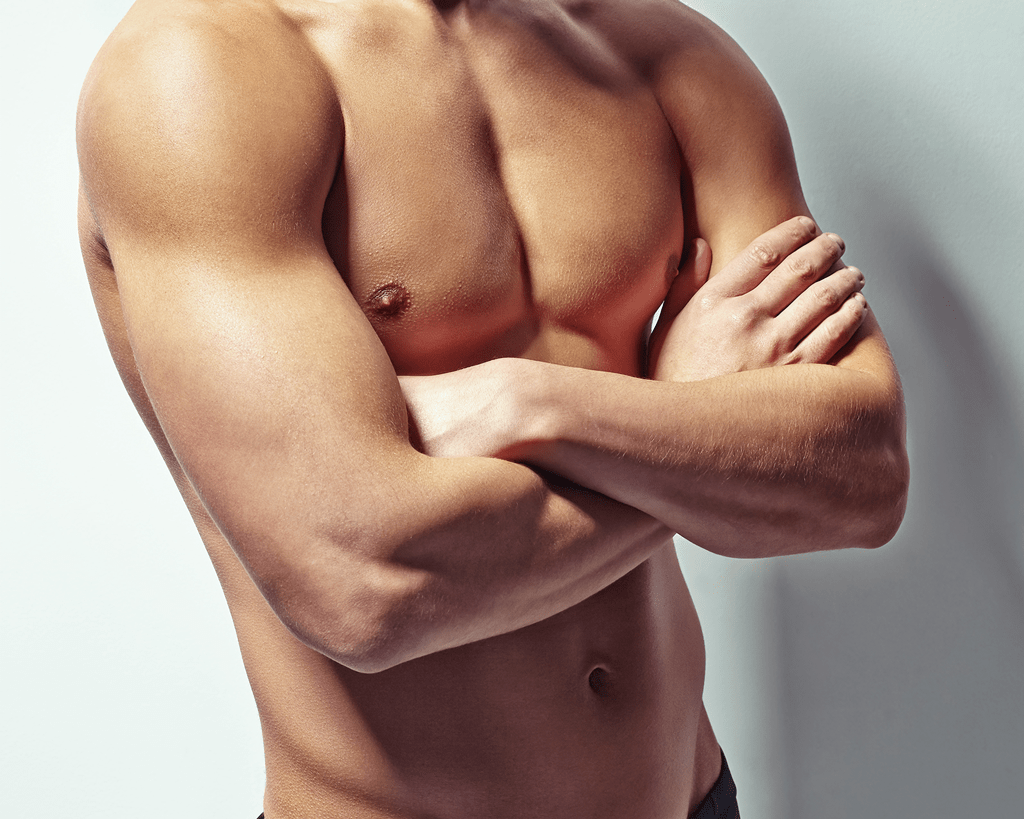 Want More Information about SculpSure?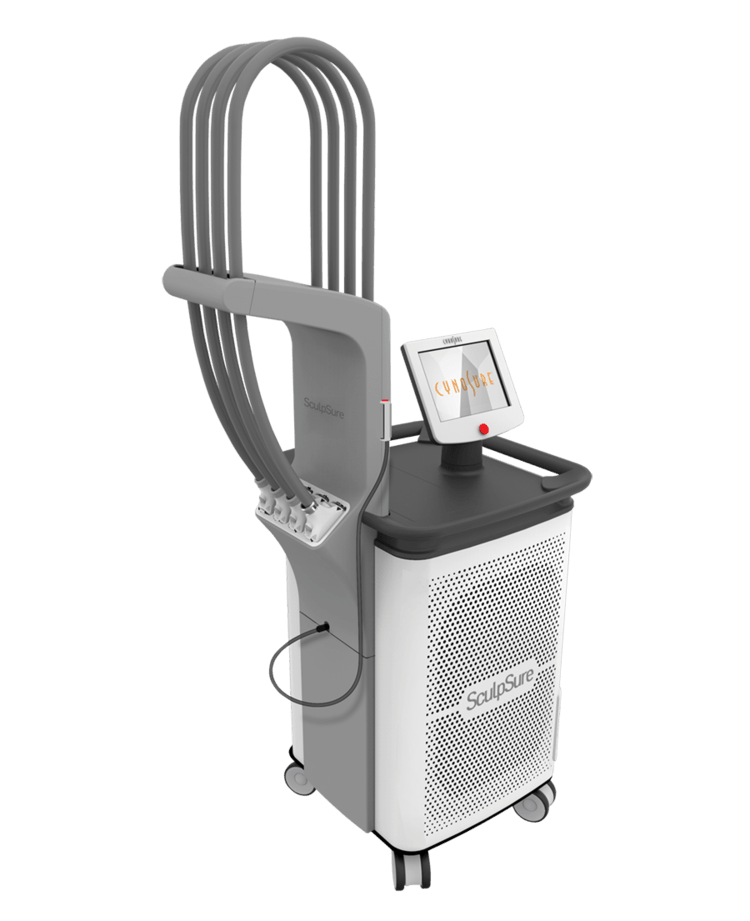 What other Just for Men Services do you Offer?