What is the Be Gentle Facial Experience?
The Be Gentle Facial Experience is an medical advanced facial designed to focus on anti-aging for a more sensitive skin or Rosacea.  Our professional staff will identify and target skin issues and concerns that are causing your skin to appear tired, dull and uneven.  Using their extensive knowledge of skincare products and technology, we will customize your treatment to focus and target those problem areas.  The end result will be brighter, glowing skin.   Some of the highlights of the Rejuvenation Facial Experience include LED therapy to target red tones in the skin and stimulate collagen formation, gentle ultrasonic cleansing, gentle enzymatic exfoliation, and detoxifying mask customized to your skin needs and goals.  This Be Gentle Facial Experience is an amazing treat for you or can make an ideal gift for a special person.
Book A 50 Minute Facial Online
Book A 80 Minute Facial Online
What will happen during my Rejuvenation Facial?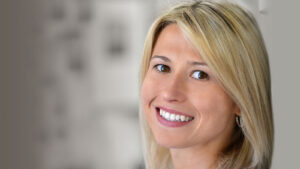 Our professional staff begins with a gentle Ultrasonic cleansing of the skin to stimulate collagen production. They use Lymphatic massage techniques combined with a tightening and calming Skin Mask. We will detoxify your skin with a Mud Treatment to face (the neck and décolleté also treated in the 80 minute session). LED treatments or photo-rejuvenation will be used to accelerate cellular metabolism and collagen production, resulting in smoother and softer skin. This Light Therapy evens out skin tones, plumps out small wrinkles, and tightens skin. Specialized LED will be used to target the redness and enhance skin tone. The final touch is a sun protecting moisturizer. This is a designer facial for those with more sensitive skin types. Treatment experience will be customized to your skincare goals and needs. (The neck and décolleté treated in 80 minute session) 50 minutes/80 minutes.
Book A 50 Minute Facial Online
Book A 80 Minute Facial Online
What Other Facials Do You Offer?
To learn more about all our facials click here.
Contact Us