Frequently Asked Questions
What Can I Expect to Achieve?
IPL or intense pulse light treatments are used to treat a variety of issues including:
Reduces "sun spots", "age spots",  and brown blotches on the face, neck, chest, hands and other areas of the body
Reduces redness, rosacea, dilated blood vessels and "broken" blood vessels on the face, neck and chest
Helps to control flushing
Improving skin texture through collagen stimulation
Improves pore size minimally by reducing oiliness
Improved acne by antibacterial effect of heat and light
Book Your Essent Rejuvenator Online Now
What does IPL Treatment or Photofacial mean?
IPL, which stands for Intense Pulse Light, uses light based energy to target a destroy abnormal red and brown pigments in your skin.  After the treatment, the damaged pigments are reabsorbed by your body for a more even and youthful appearance.
Book Your Essent Rejuvenator Online Now
How many Treatments will I need?
Most people start with a series of three treatments, one month apart.  Maintenance treatments are usually once annually as long as you follow our prescribed skincare and sun protection between treatments.
Book Your Essent Rejuvenator Online Now
How long is the Treatment and Does It Hurt?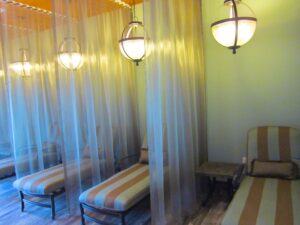 We use a topical anesthetic during your treatment so it does not hurt.  Actually while you are waiting for the anesthetic to take full effect, you will enjoy a 20 minute professional neck, shoulder, arm and hand massage!  We promise you will leave feeling relax and rejuvenated!
Once you are fully numb, the treatment takes about 30-50 minutes depending on if you treat just your face or face, neck, chest and hands.  Your total treatment time for treating your face only is about 50 minutes, but leave some extra time to relax in our beautiful tranquility room.
Book Your Essent Rejuvenator Online Now
What will I look Like After?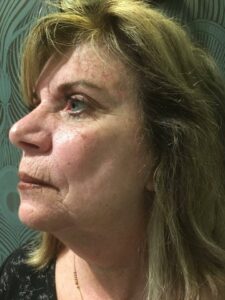 Your face will appear red and feel slightly irritated after your treatment.  For freckles and age spots, the spots generally look darker for 3-7 days. Occasionally minimal crusting can occur, which may last up to ten days. The lesions will then begin to clear and will generally be resolved by 2 week to one month. 
The client, pictured to the left, had her first treatment in her series one one day prior to the photo.
Book Your Essent Rejuvenator Online Now
We use the newest and most advanced Intense Pulse Light Device.  Not all technology is the same!
Since we are experienced and preform all methods of facial rejuvenation, from non-invasives to traditional face lifts, we can advise you which treatment modality best fits your personal needs and goals.
Every visit is a decadent spa experience and enjoy a complimentary neck, shoulder, and hand massage during your treatment.

Dr. Alison Abiri customizes and supervises every Essent Rejuvenator treatment. She has had extensive training and expertise in this procedure, and she has personally undergone the treatment herself.  You may be seen by one of her personally selected and trained assistants, but she closely follows each patient through the treatment process.

We stand by our results! Read our online reviews to find out why everyone loves Essent Spa!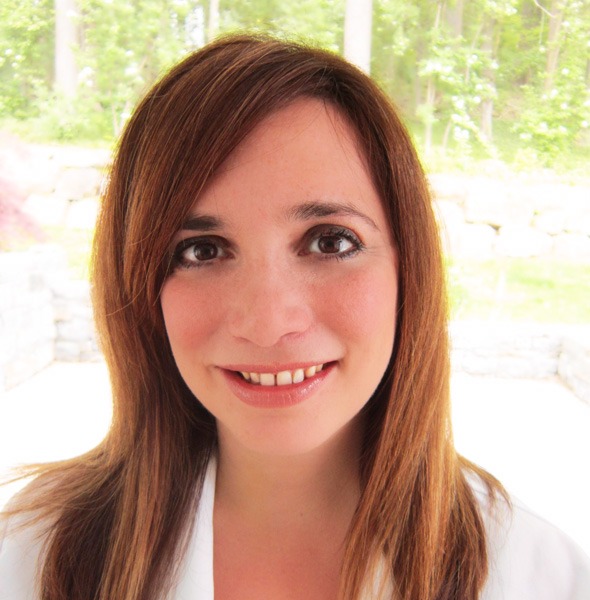 Dr. Alison Abiri
With over ten years experience as a licensed physician, Dr. Alison's medical expertise are well known throughout the community. Dr. Alison Abiri MD is the founder of Essent Spa and co-founder of Main Line Plastic Surgery. She has extensive expertise in the cosmetic industry including the development of customized laser treatment protocols and physician only skincare both in a medical and spa settings. Dr. Alison created skincare line Spa Script MD, which is exclusively available at Essent Spa. As a physician, skincare expert, and mother of five, Essent Spa is the culmination of her vision.