What is the Essent Blood PRP Facial?
The Essent Vampire PRP Facial is an advance medical facial for people who want healthy, youthful, and rejuvenated skin, without surgery, downtime, or artifical additives. By harnessing your own body's healing and regenerative properties, you will experience dramatic results on the same day, with continual benefit of skin regeneration lasting for months—even over a year—after the procedure.  
Check Out Dr. Alison LIVE!
What are the differences between the Essent Blood PRP Facial and Facelift?
PRP is an abreviation for Platelet Rich Plasma.  This is an all natural product that we isolate from your own blood.  That is why some people know it as the "Blood" or "Dracula" filler.  The Essent Blood PRP Facelift, includes all elements of the Essent Blood PRP facial and more!
During the Essent Blood PRP Facial, PRP is used to improve: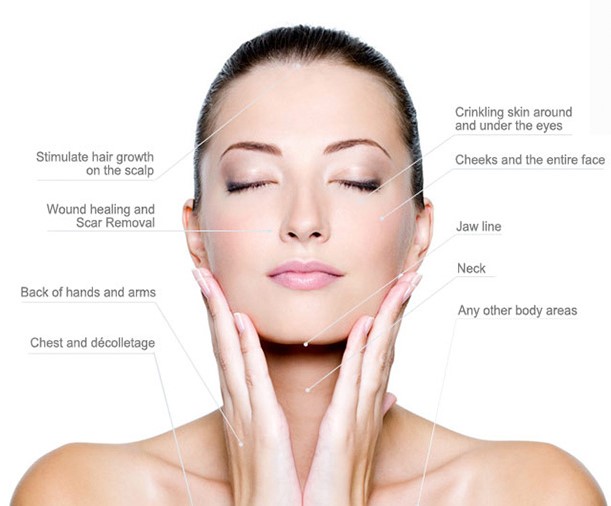 Skin tone and texture
Pore Size

Acne scars
Chicken Pox scars
Fine lines
Sun damaged skin
Brown discolorations
Melasma
When PRP is used in the Essent PRP Blood FaceLift, Platelet rich plasma (PRP) is also used to treat the following:
Glabellar lines (the number 11 sign between the brow)
Forehead lines

Periorbital lines (crow's feet)
Nasolabial folds
Smile lines
Acne scars
Vertical lip lines (lipstick lines)
Marionette lines (the ones that extend from the corners of the mouth to the chin)
The Essent Blood PRP Facial is just one of the components of our Essent PRP FaceLift.  It is a great introduction to PRP treatments for those with less facial aging or budget constraints.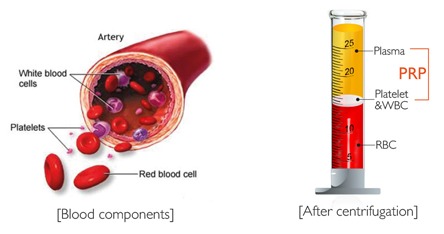 PRP stands for Platelet Rich Plasma often called "liquid gold".  During this procedure, a small amount of your blood will be separated into its various components.  We will use an FDA approved method to separate your Platelet Rich Plasma from the rest of your blood cells.  Platelet-rich plasma (PRP) contains growth factors and a platelet-rich fibrin matrix which stimulate your body to repair and restore tissues using your body's own natural healing and regeneration.
What will the Procedure be Like for me?
Upon arrival, we will discuss your problem areas and goals for this treatment.  A small amount of blood will be drawn from your arm.  This blood will be used to isolate your own PRP or "liquid gold".  We will apply a topical anesthetic to your skin to ensure your comfort during the procedure.  About 3 to 5 syringes of your PRP will be injected into the subcuticular space in up to three problem area on your face.  Finally, the entire face will be coated in liquid gold and we will use the MicroPen to drive the treatment into the entire skin surface using micro channeling techniques.
Your face will feel fuller and your skin may feel tight after the procedure.  You may note a flushed appearance to your skin.  May people say, their skin appears to "glow". The following days, you may feel soreness.  This is normal.  If you notice any irritation to the skin, it can be safely covered with makeup starting the following day. Over the next weeks, swelling will decrease and some of the PRP will be reabsorbed by your body.  At the same time, new collagen will be stimulated resulting in improved facial appearance.  Results continue to develop over 6 months to one year. Many people like to repeat this procedure monthly for 3 months and then annual or semiannually after.
What are the Differences between the Advanced and Introductory Facial?
Both procedures require a blood draw to collect your own PRP.  Both the advanced and the introductory facial include a MicroPen Treatment with infusion of the PRP stem cells and growth factors into the deeper layers of the skin of the face.  However, the advanced facial involves additional placement of PRP in the subcutaneous tissues in your problem areas.  This is a more advanced, technically involved, and customized treatment.