Our Professional Staff will customize your physician grade chemicals peel to enhance your facial experience!  We are proud to offer this service to our clients in Philadelphia, Bala Cynwyd, Bryn Mawr, and other nearby areas in Pennsylvania.
Our chemical peels at Essent Spa are physician grade liquids that help to increase the speed of skin exfoliation.
Why would I need a Chemical Peel?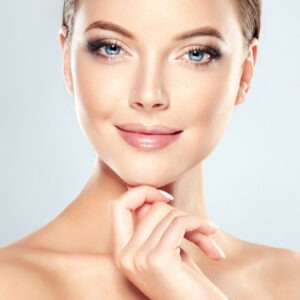 There a number of reason why our professional staff may recommend a chemical peel.
Firstly, normal skin exfoliation when you are younger takes about 2 weeks.  As we age, skin turnover slows.  This results in dead, dull skin coating the surface of our skin.  Chemical Peels gently stimulate cell turnover to give back that radiant look we remember.
Secondly, you maybe experiencing higher levels of abnormal bacteria on your skin surface.  This condition maybe reflected in acne, uneven skin tone, congestions, and enlarged pores.  There are many causes for this abnormal bacteria count.  Most often, this condition is related to hormonal changes.  Chemical Peels are an excellent choice to help correct this problem.
Am I a Good Candidate for a Chemical Peel?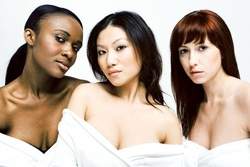 Chemical Peels can be used for all skin types.  We will help chose the right peel for your skin and goals!
Can Chemical Peels be combined with other treatments?
Yes.  In fact, at Essent Spa, a chemical peel is an add-on to a facial!  You need to cleanse the skin and open the pores for the chemical peel to have the best effect.  Your provider may also recommend you combine this service with dermaplaning or another anti-aging procedure.  During your consultation, the appropriate treatment plan to achieve your desired results will be discussed with you.
Chemical Peel After Dermaplaning
How should I prepare for my Chemical Peel?
There is no specific preparation for your chemical peel.  Remember, chemical peels should not be performed on skin that is burned from sun exposure. Please be sure to discontinue the use of any topical prescription medications 7 days before treatment (For example, Retin-A, Trilumen, Differin, etc.).
You may not be a candidate if you are taking certain oral medications like steroids or Accutane. Pregnant or women who are nursing should not be treated.
What can I expect during my treatment?
You may feel some mild warmth during the treatment.  It is not uncomfortable or painful.  There is not need for any anesthetic!
What can I expect after my treatment?
Our chemical peels work at the deep levels of the skin.  Therefore, peels at Essent Spa typically cause little to no discomfort, minimal to no flaking, and your skin will be glowing and healthy looking following your treatment.  We do offer a "Date Night Peel" which leaves your skin glowing immediately after the treatment and is a favorite before events!
What areas of the body do you treat?
Typical Areas to Treat include:
Face

Neck

Decollete/chest

Back

Hands