What is the Essent Acne Scar Effacer?
Using the most advanced fractional laser technology, Dr. Alison Abiri has designed this laser treatment protocol to target and reduce "pock" mocks associated with acne scarring. Indulge in a complimentary neck, shoulder and hand massage during your treatment. For the best results book a package of three treatments.
Book Acne Scar Effacer Now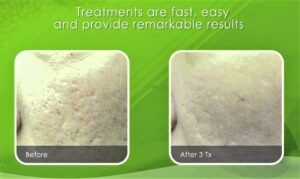 What is the Goal of the Acne Scar Effacer?
The Essent Acne Scar Effacer promotes healthy, youthful, and rejuvenated skin, without surgery, downtime, or artificial additives. The laser releases light energy which is converted into heat at the deeper layers of your skin.  This heat causes fractional injuries which in turn stimulate scar breakdown, collagen formation, and new skin generation.  By harnessing your own body's healing and regenerative properties after a heat injury from the laser, you will experience dramatic results with continual benefit of skin regeneration lasting for months—even over a year—after the procedure. You may also consider combining this treatment with our PRP facial or MicroPen for Acne. 
Watch as Dr. Alison MD MBA is interviewed on TV by celebrity host Katie Koestner
What Should I Expect During this Treatment?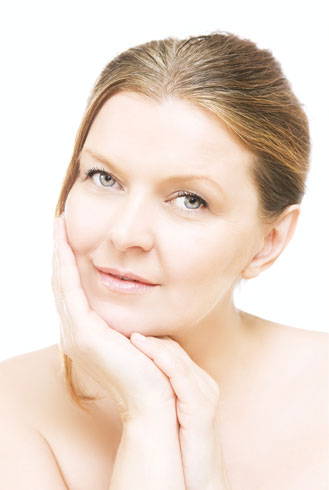 First, your skin will be gently cleansed using medical grade and organic ingredients.  Then, a topical anesthetic will be applied on the skin to ensure your comfort during the treatment. During this treatment, a laser is used to remove the outer layers of skin in the entire treatment area. This is a moderate to deep treatment that will target acne scarring and uneven skin texture with results visible after a single treatment though we do recommend a series of three treatments. Your newly-exposed skin may be red and tender right after the treatment. This treatment is a non-surgical and chemical free option for those looking to get dramatic results.
Indulge in a complimentary neck, shoulder and hand massage during your treatment.  50 minutes
Book Acne Scar Effacer Now